Office Hours
Sunday
Closed
Monday - Friday

9:30 AM

-

6:00 PM

Saturday

9:30 AM

-

12:00 PM
Access Hours
Sunday - Saturday

6:00 AM

-

10:00 PM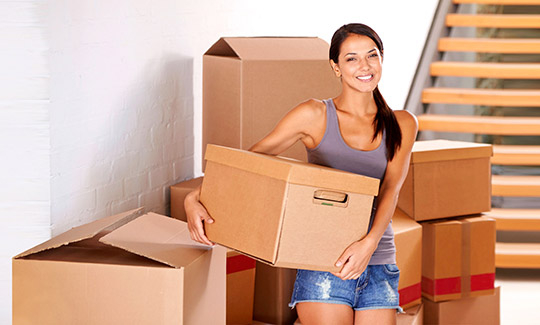 Secure Self Storage In Wichita, KS
With over 20 years of experience, we believe we've mastered self-storage. We take the safety and security of our property and our tenants seriously, so we've invested in state-of-the-art features such as individually-alarmed units, 24-hour video surveillance, restricted keypad entry, and floodlighting.
Are you ready to start storing? Stor-All - Amidon is the ideal place for you if you live in the Wichita, KS area. Take a look at our prices and availability or give us a call during business hours.
Check Out What Our Customers Are Saying
"
"
Paul Leis
on Invalid Date
Cindy is AWESOME
"
"
Ronnie G FULLER
on Invalid Date
Convenient
"
"
James Veasey
on Invalid Date
Great storage units at a low price. We've used public storage for many years but the service there turned bad. As far as security goes. It doesn't look like much here but there is, on every unit there is alarms. Also my unit at public storage on Carey Lane was broken in to once. They promised security cameras but 8 years later, not one single camera by the units at none of their Wichita locations. Service at Stor-All on North Amidon is great. She came in to help us with renting our unit after they were closed. 5 🌟
Stor-All - Amidon is happy to serve the Wichita, KS community and surrounding neighborhoods such as Benjamin Hills, North Riverside, Indian Hills, and Riverbend. Our facility is located near McLean Elementary School, Columbine Park, Arkansas River, Little Arkansas River, and Pelican Point Apartments. Are you on the search for extra storage space? Take a look at our prices and availability to get started.
Head north on N Santa Fe St toward E 1st St N

Turn left at the 2nd cross street onto E 2nd St N

Turn right at the 1st cross street onto St Francis

Drive along W River Blvd, N McLean Blvd and N Amidon Ave

Turn left at the 2nd cross street onto E Central Ave

Turn right onto N Waco Ave

Turn left onto W Murdock St

At the traffic circle, take the 1st exit onto W River Blvd

Sharp left onto W 13th St N

Turn right onto N McLean Blvd

Continue onto N Amidon Ave

Continue straight to stay on N Amidon Ave

Turn left

Stor-All - Amidon will be on the right
From Wichita State University:
Head west on E 21st St N toward E Carmen St

Turn right onto N Amidon Ave

Turn left

Stor-All - Amidon will be on the right
From Benjamin Hills, Wichita, KS:
Head east on Wilson Dr toward W Manhattan Dr

Turn left onto W Manhattan Dr

Turn right onto N Amidon Ave

Turn right

Stor-All - Amidon will be on the right
From North Riverside, Wichita, KS:
Take N Hood St and W 20th St N to W 21st St

Head north on N Hood St toward W 17th St N

Turn right onto W 17th St N

Turn left onto N Hood St

Turn left at the 3rd cross street onto W 20th St N

W 20th St N turns slightly right and becomes Woodrow St

Drive along N Amidon Ave

Turn left after Wendy's (on the left)

Turn right onto N Amidon Ave

Turn left

Stor-All - Amidon will be on the right