Office Hours
Monday - Saturday : 10:00 AM - 6:00 PM
Access Hours
24 Hours A Day, 7 Days A Week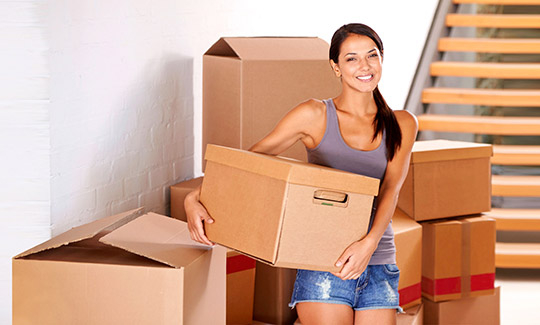 Self Storage Units In Burleson, TX
At Burleson Self Storage, we work hard to accommodate the needs of our tenants. Whether you have residential or commercial storage needs, we'll go above and beyond to make sure everything runs smoothly from beginning to end. We offer flexible lease options, so you're never allowed to store with us longer than you need. No unfair contracts or commitments.
Our facility is always clean and 100% secure with video cameras, perimeter fencing, and coded gate entry. In addition, we offer drive-up access, making it easy to load and unload your belongings. No pesky stairs or slow elevators.
Check Out What Our Customers Are Saying
"
"
James Conner
on 06/01/2021
Super nice gal at desk! Get a nice Keychain light with keys!
"
"
Brandee Guiles
on 03/17/2021
One of the best priced storage facilities with 24 access. Always clean and the location is great!! Will always be a customer and will definitely tell others.
"
"
Angie Bernhardt
on 01/31/2021
So far I haven't had a problem This storage facility . However When it rains Heavily I worry about flooding , due to the design of the Property. I've Been Told It is impossible To insure. I'm just hoping it doesn't become a problem before I get done storing my items. The staff is friendly. Ty.
Burleson Self Storage is conveniently located on Exchange Street, easily accessible via I-35. We're also close to Bailey Lake Park, Hidden Creek Golf Course, and Booger Creek. Residents and businesses in Keeler, Briaroaks, and Wooded Hills can rely on us as a convenient storage solution.
Head east toward S Main St

Turn left onto S Main St

Turn left onto E Renfro St

Turn left onto SW Wilshire Blvd

Turn right onto Exchange St

Continue onto Bond St

Burleson Self Storage will be on the right
Head south toward SW Alsbury Blvd

Turn left onto SW Alsbury Blvd

Turn right onto NW Summercrest Blvd

Turn left onto Barkridge Trail

Turn left onto SW Thomas St

Turn right onto Market St

Turn left onto Bond St

Burleson Self Storage will be on the left
Take N Briar Oaks Rd to S Burleson Blvd in Burleson

Head east on Ward Ln toward Valley View Dr

Turn left onto N Briar Oaks Rd

Continue on S Burleson Blvd. Take E Hidden Creek Pkwy to SE Gardens Blvd

Turn left onto S Burleson Blvd

Turn right onto Ricky Ln

Turn right onto S Burleson Blvd

Turn right toward E Hidden Creek Pkwy

Sharp right onto E Hidden Creek Pkwy

Turn right onto SE Gardens Blvd

Turn right onto SW Wilshire Blvd

Follow Exchange St to Bond St

Turn left onto Exchange St

Continue onto Bond St

Burleson Self Storage will be on the right
Head west on Christopher Ln toward E Renfro St

Turn right onto E Renfro St

Turn left onto E Hidden Creek Pkwy

Turn right onto SE Gardens Blvd

Turn right onto SW Wilshire Blvd

Turn left onto Exchange St

Continue onto Bond St

Burleson Self Storage will be on the right