Office Hours
Monday - Friday
9:00 AM - 5:00 PM
Saturday
9:30 AM - 12:30 PM
Access Hours
Sunday - Saturday
6:00 AM - 10:00 PM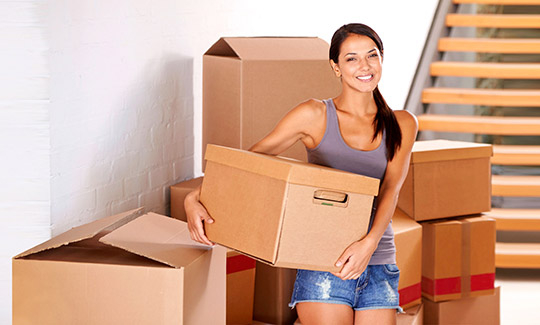 Storage Units & RV Storage In Wichita, KS
Stor-All - Pawnee is committed to providing quality low-cost storage solutions to residents and businesses throughout Wichita, KS and several other surrounding areas. We've been a top choice for self-storage in Wichita for over 20 years, so we're dedicated to being the best in the area. We maintain a safe and secure storage facility with keypad entry, and floodlighting, perimeter fencing, and 24-hour video surveillance.
Additionally, we offer clean and secure RV parking spaces. Our parking spaces will ensure your RV stays in great condition. Take a look at our prices and availability to get started!
Check Out What Our Customers Are Saying
"
"
paige swank
on 12/17/2020
Never been here idk why it located this place
"
"
Brandon jones
on 09/14/2020
They are located close to where I live and the price is decent. I pay $40 a month for my unit
"
"
Crystal Lewis
on 09/05/2020
Great storage facility. Great management. Always accommodating to their customer. Even giving a couple days to move your things without any additional costs upon upgrading or downgrading. Keep up the great work!
Stor-All - Pawnee is conveniently located on Pawnee Street, about a 10-minute drive from downtown Wichita. We're close to McConnell Air Force Base, Plainview Park, Gypsum Creek, and Kansas Turnpike. With proximity to I-35, we're able to serve several residents and businesses throughout Eastborough, Oaklawn-Sunview, Oatville, and several other surrounding areas. Are you ready to start storing with us? Reserve a unit today!
Head north on N Santa Fe St toward E 1st St N

Turn right at the 1st cross street onto E 1st St N

Turn right to merge onto I-135 S/KS-15 S/US-81 S

Take exit 3B toward Pawnee

Turn left onto E Pawnee St

Turn right

You've arrived at Stor-All - Pawnee
From Meadowlark, Wichita, KS:
Head south on S Crestway St toward E Kinkaid St

Turn left onto E Pawnee St

Turn right

You've arrived at Stor-All - Pawnee
From Planeview United, Wichita, KS:
Head east on E Appleby Ct toward S Roosevelt St

Turn left onto S Roosevelt St

Turn right onto Roseberry St

Turn right onto E Pawnee St

Turn right

You've arrived at Stor-All - Pawnee
From Grandview Heights, Wichita, KS:
Head south on S Bluff St toward E Skinner St

Turn left onto E Mt Vernon St

Turn right onto S Crestway St

Turn left onto E Pawnee St

Turn right

You've arrived at Stor-All - Pawnee