Office Hours
Monday - Friday : 9:00 AM - 6:00 PM
Saturday : 10:00 AM - 6:00 PM
Access Hours
Sunday - Saturday : 7:00 AM - 9:00 PM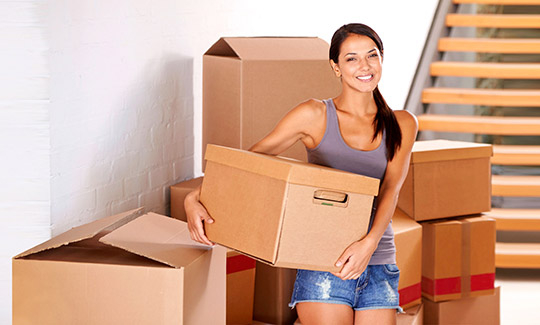 Storage Units in Crowley, Texas
At Deer Creek Self Storage, we take pride in providing outstanding customer service every step of the way. If you have questions about reservations, payments, or anything involving your storage unit, we're just one phone call or visit away. Our units are clean, secure, and come in a variety of sizes to accommodate any residential, personal, or commercial storage need. Store with us short or long-term since we offer flexible month-to-month leases. No unfair commitments or contracts at Deer Creek Self Storage.
We've invested in a state-of-the-art video security system including video cameras and coded gate entry. Simply enter your code into the gate keypad and trust that our cameras are monitoring who comes and goes 24/7. Are you ready to start storing? Reserve a unit today!
Check Out What Our Customers Are Saying
"
"
Kimberly Thompson
on 10/23/2020
Thank you to all the customers reviews as it was a true joy to do business with you everyday up til the day I left. I pray the new management takes great care of you. I will miss the experience and I will miss all of my wonderful customers. Thank you again for the kind words as they remind me that I am doing something right. Have a wonderful day everyone ❤️
"
"
Brett Hague
on 07/31/2020
Whole experience was amazing! From the beginning, the manager let me look at several units to confirm the size I needed. The unit I chose looked clean to me but she made a point to blow it out before I moved in, great service! I made several trips and I believe she was always there and on couple of visits she asked if she could help with anything! She even made a special arrangement for my last day. Again, she provided an amazing experience!!!
"
"
Wesley Daly
on 07/26/2020
The manager is one of the hardest working women i have ever seen. She bent over backwards to help me figure out a way to pay my bill there so i would not loose my things. Even helped me get a job and made me a resomay to get it. The job i still have now. They are some good folks i tell ya. Thanks so much. Ill rent there again if i ever need it.
Self Storage in Crowley, TX
Deer Creek Self Storage is located on South Crowley Road, easily accessible via I-35. We're close to Bicentennial Park, Hidden Creek Golf Course, and Texas Health Huguley Hospital Fort Worth. Do you live in Burleson, Primrose, Rendon, or Everman? We're just a short drive away from you!
Head north on S Beverly St/FM1187 Business toward W Main St

Turn right at the 1st cross street onto FM1187 Business/W Main St

Turn right onto S Crowley Rd

Deer Creek Self Storage will be on the left
Head east toward S Main St

Turn left onto S Main St

Turn left onto E Renfro St

Turn right onto S Crowley Rd

Deer Creek Self Storage will be on the right
Get on Chisholm Trail Pkwy from McPherson Blvd

Head east on Old Granbury Rd toward W Risinger Rd

Continue onto McPherson Blvd

At the traffic circle, take the 2nd exit and stay on McPherson Blvd

Turn right to merge onto Chisholm Trail Pkwy

Follow Chisholm Trail Pkwy and Crowley Plover Rd to S Crowley Rd in Crowley

Merge onto Chisholm Trail Pkwy

Take the exit toward Crowley Plover Rd

Turn left onto Crowley Plover Rd

Turn left onto S Crowley Rd

Deer Creek Self Storage will be on the right
Head east on Rendon Bloodworth Rd toward Rendon Rd

Turn left at the 1st cross street onto Rendon Rd

Turn left onto Rendon Bloodworth Rd

Continue onto E Rendon Crowley Rd

Continue onto Crowley Plover Rd

Turn right onto S Crowley Rd

Deer Creek Self Storage will be on the right