Office Hours
Monday - Saturday 10:00 AM - 6:00 PM
Access Hours
Sunday - Saturday 7:00 AM - 9:00 PM
Storage Units in Abilene, TX
We understand how frustrating it can be finding a trustworthy storage facility to keep your most valuable belongings. At U-Store-It on Clack Street, we offer a wide range of features and amenities to accommodate any residential, commercial, or personal storage needs. Our team is professional and more than willing to help you with anything you need. Start storing with us and enjoy everything that we have to offer including:
24-Hour Kiosk

Affordable Boxes & Supplies

Ground Level Units

Convenient Drive-Up Access

Computer-Controlled Gate Entry

24-Hour Video Monitoring

Online Bill Pay
Check Out What Our Customers Are Saying
"
"
I so much appreciate the lady that works here. She is so kind. She was so helpful to me and she is a godsend. When you need storage this is the company to go to.
U-Store-It is conveniently located on North Clack Street, about 4.9 miles from downtown Abilene, TX. We're a reliable storage solution for residents and businesses throughout Impact, Tye, Wylie, and several other surrounding areas. Find our facility near Pepsi, Belles Chicken, and Dyess AFB.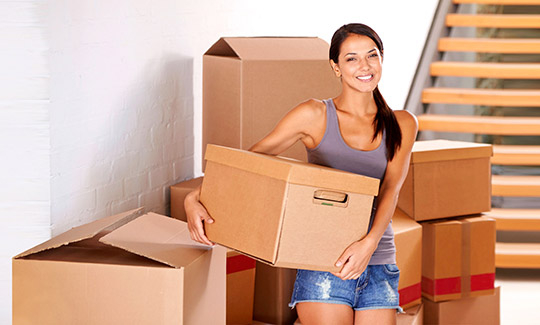 Head south on S Pine St

Turn right toward S 1st St

Turn left onto S 1st St

Turn right onto Grape St

Turn left onto Ambler Ave

Turn left onto Clack St

Use the right lane to turn slightly right to stay on Clack St

U-Store-It will be on the right
Get on US-83 N from Buffalo Gap Rd and S Danville Dr

Head north

Turn right toward Buffalo Gap Rd

Turn left toward Buffalo Gap Rd

Turn right onto Buffalo Gap Rd

Turn left onto S Danville Dr

Use the left lane to take the ramp to US-277/S 14th St/San Angelo

Follow US-83 N to N Danville Dr. Take the exit toward Ambler Ave from US-83 N

Merge onto US-83 N

Take the exit toward Ambler Ave

Drive to Clack St

Merge onto N Danville Dr

Turn left onto Ambler Ave

Turn left at the 1st cross street onto Clack St

Use the right lane to turn slightly right to stay on Clack St

U-Store-It will be on the right
Get on I-20 W in Abilene from Clinton St and I-20 Frontage Rd/W Overland Trail

Head east on Roosevelt St toward Victoria St

Turn right onto Clinton St

Turn right onto I-20 Frontage Rd/W Overland Trail

Take the ramp on the left onto I-20 W

Continue on I-20 W to Clack St. Take the exit toward Ambler Ave/I-20 E from US-277 S/US-83 S

Merge onto I-20 W

Use the left lane to take exit 283A to merge onto US-277 S/US-83 S toward Ballinger/San Angelo

Take the exit toward Ambler Ave/I-20 E

Drive to Clack St

Turn left onto Clack St

Use the right lane to turn slightly right to stay on Clack St

U-Store-It will be on the right
Get on I-20 E

Head north on Scott St toward North St

Turn right onto S Access Rd/I-20 Frontage Rd

Take the ramp on the left onto I-20 E

Continue on I-20 E to Abilene. Take the exit toward Ambler Ave/I-20 E from US-277 S/US-83 S

Merge onto I-20 E

Take exit 283A to merge onto US-277 S/US-83 S toward Ballinger/San Angelo

Take the exit toward Ambler Ave/I-20 E

Drive to Clack St

Turn left onto Clack St

Use the right lane to turn slightly right to stay on Clack St

U-Store-It will be on the right